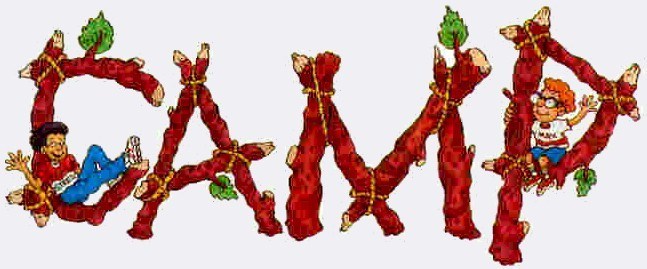 People are saying it was a wonderful day. 
Thirty people attended the first Jewish Day Camp of Lake Chapala!  People coming and going, most staying for the whole day.  Carol expected that all would be playing games either outdoors or indoors.  Not one game was played.  The morning classes competed for attendees in a cute rivalry between Debi Buckland and her spiritually woo woo vs. Lynn Levine and her nuts and bolts about study of Torah. From Lynn's Torah Class an idea was born to hold regular Torah Study Classes at the Shul.  Mel Goldberg had someone who was interested in hafTorah and Ann Lewis found a taker for her offer to teach in more depth the reading of Hebrew – a class that she wants to continue for several months to anyone interested.  Anita Lee had the "handicraft" table filled with people who didn't think that they would enjoy art, but who loved doing zentangles.  David Rosett, Service Leader, made the music fun, singing and leading tunes that most of us knew while Jack Kruger played the piano for accompaniment. After Rabbi Charles Arian's workshop/class everybody continued listening and contributing.  He then led the service from the siddurs offering us new insights. Then after eating the Shabbat dinner we had fun singing (mostly off key) the show tunes that had meaningful lyrics, composed by Jewish composers and lyrists.  The cooking class was well attended with Carol Bensman as the facilitator.  Unfortunately, Helen Kruger made a huge mistake.  She waited until after dinner to take a piece of the mondelbrot that was baked from her recipe and by the time she got to the dessert the pieces (and even the crumbs) were all gone – enjoyed by everyone else!  Just like kids have rest time at camp, the beds were offered as a resting place to those who needed or wanted a nap.  And amazingly, people did use them: proof that this was a pretty informal event.
The key word of the day was flexibility.  Gratefully everybody did stay flexible and helpful.  As she looked around the room, Carol realized that everybody there in some way had helped her put this event together.  For this she says she is very appreciative.  And to the synagogue she is appreciative for the use of the chairs, tables, siddurs, coffee urn, even the kosher wine.  And for all the support in getting out the announcement of the Adult Jewish day camp. 
 There was no evaluation form, but next year IF Carol repeats her Camp there will be a committee to officially help her with the synagogues official support.  Please "write your own evaluation" and email it to Carol.  What would you like to see continued, what would you like to see different, what would you like to add or subtract?  Her email address is carolgbensman@gmail.com.