Your generous contributions allow us to improve various aspects of our community. We have several different funds:
Donations to the General Fund help support the general expenses and running of the Synagogue.
Donations to the Shibko (building) Fund are for major maintenance, repairs and upgrades to the building and its premises.
Donations to the Cemetery Fund aid in the cemetery's perpetual maintenance and beauty, build the fund to purchase more cemetery space and pay for other cemetery related expenses.
Donations to the Rabbi's Discretionary Fund are used to confidentially support members in need, purchase items for the synagogue and donate to other charitable organizations as chosen by our lay rabbi. 
You also have the option to make a donation to your specific purpose (ex. books for the library, holiday torah covering, chair cushions, etc)
When you make a donation on our website, you will be prompted to fill in a form where you can specify a reason for your donation (anniversary, birthday, recovery, etc) and whether you want to dedicate the donation to honor someone's death, birth, recovery. You will also have the choice of whether or to list your donation (not the amount!) to the community or remain anonymous.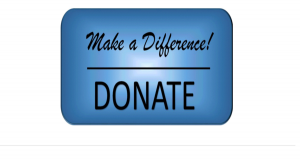 Please consider adding 4% credit card fee!
(Make sure to submit donation form prior to payment.)