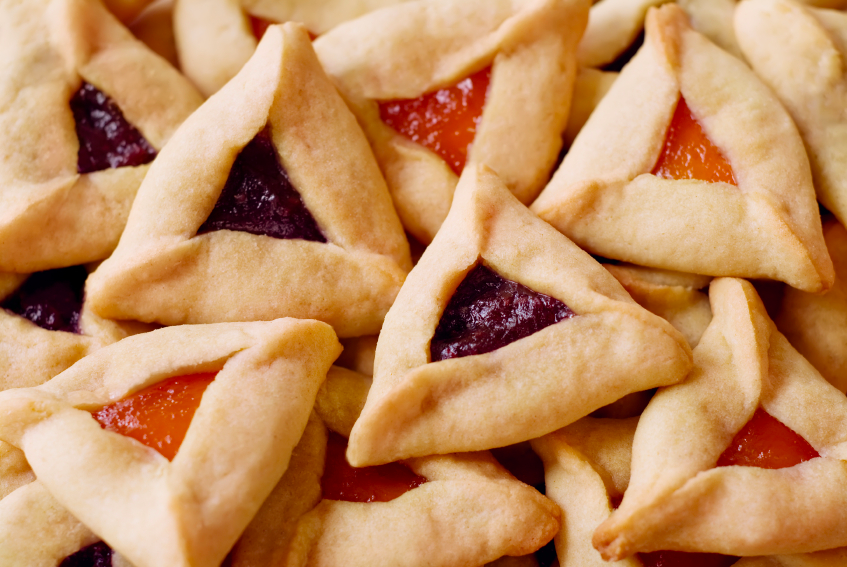 "And it was so, when the king saw Esther the queen… she obtained favor in his sight and the king held out to Esther the golden sceptre was in his hand"
What the Jewish festival is all about and why it is cause for celebration?
It's a festival to celebrate the saving of the Jewish people from Haman, who wanted to kill all the Jews. This was long ago in the ancient Persian Empire and the story is in the Book of Esther.
Haman was the King's right hand man. When the King got rid of his wife in favour of a new one, Esther, Haman expected her cousin Mordecai to bow down to him. He refused to do this, so Haman took the rather over-the-top action of plotting to kill all the Jews.
Purim is one of the most joyous and fun holidays on the Jewish calendar. It commemorates a time when the Jewish people living in Persia were saved from extermination.
The story of Purim is told in the Biblical book of Esther. The heroes of the story are Esther, a beautiful young Jewish woman living in Persia, and her cousin Mordecai, who raised her as if she were his daughter. Esther was taken to the house of Ahasuerus, King of Persia, to become part of his harem, and he loved her more than his other women and made her queen. But the king did not know that Esther was a Jew, because Mordecai told her not to reveal her nationality.
10 Traditional Recipes for Your Purim Feast
On Purim, we celebrate with parades, costumes, food gifts, festive meals, and the giving of charity. It is tradition to have a Purim feast called a seudah on Purim day, which follows a fast. It is believed that while Esther lived in the palace, she ate only vegetarian food in order to avoid eating non-kosher food. Purim feasts are therefore filled with dishes made with vegetables, nuts, seeds, grains, and legumes.
So get out your noise-makers and enjoy these 10 dishes that are perfect for your Purim feast.
The Maccabeats - Purim Song