Bienvenidos to the Lake Chapala Jewish Congregation!
We are so glad you found us!
No matter where you are from when you visit our Lakeside shul, you will suddenly feel like you are home, surrounded by warm and welcoming Jews.   Community is the essence of Jewish life and it is even more important here since so many of our friends and families live in other countries.  
Wherever you are on your journey – observant, reform, conservative, returning, secular, converting, questioning, the important thing is you are here, and we welcome you.
We are small, friendly, inclusive, culturally diverse, egalitarian independent shul and we believe in making Judaism available and accessible to all who seek it. We serve the Lakeside community and our doors are open to everyone including interfaith and same sex couples and families. We encourage participation from all who seek a connection to Jewish life, religious or spiritually.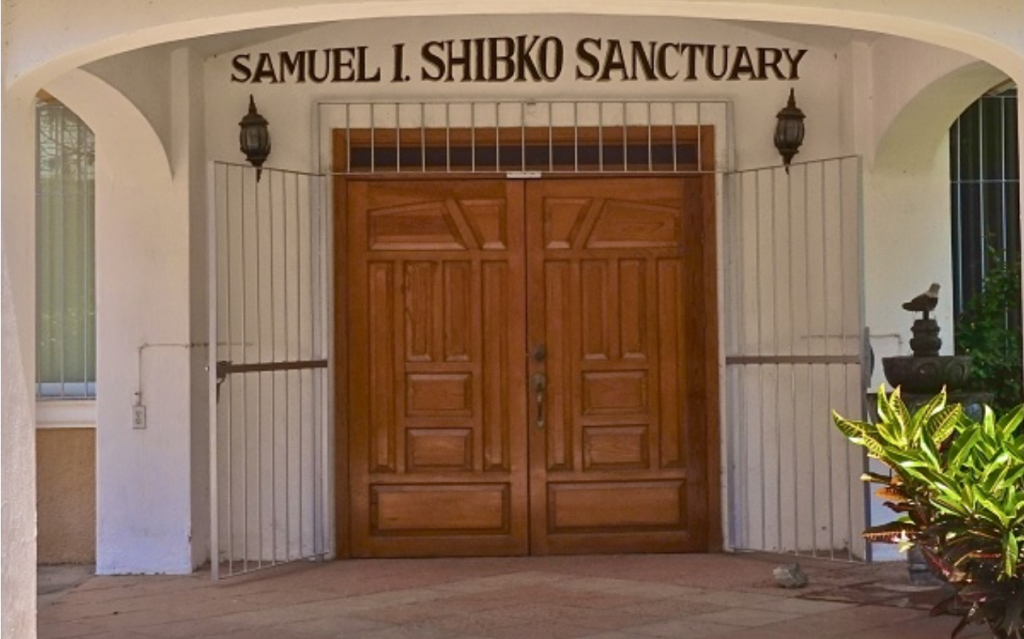 We invite you to explore our website and  join our mailing list (at the bottom of the page). Learn more about our community by visiting and experiencing the shul during services, holidays and events.
If you would like to meet anyone- the Board of Directors, our Lay Rabbi, please click here.  
Simchat Torah Celebration!
A day of glorious sunshine shone down upon our celebration: the gift of a new Torah to Lake Chapala Jewish Congregation in Riberas del Pilar.  Beginning with a delicious light lunch at Pancho's in Riberas, a crowd of more than a hundred noshed, mingled, listened and danced to live klezmer music.   The new Torah was presented, and many people were honored with carrying the new Torah from table to table to admire and celebrate its arrival. Among the guests were Synagogue members,  the general Lakeside Jewish community, the B'er Chayim envoy from Cumberland MD, a large group of Mexican families with children who made the five hour journey from Melaque on the Pacific Coast  who are studying Judaism in their homes preparing for their conversion, two envoys from the US Consul General Office in Guadalajara, Hector Ramos, liaison to the ex-pat community and many of our supportive non-Jewish community here at Lakeside.
Lake Chapala Jewish Congregation Bulletin
Don't miss the latest news and announcements!  Sign up and stay current with events, news, changes, and information!
LCJC Bulletin Subcription