President: Maureen Sullivan
Maureen Tarnopol Sullivan is the new President of the Board of Directors of the LCJC.  Maureen attended public schools in Detroit and upon graduation, entered Michigan State University.  Teaching the visually handicapped was her major and she completed her student teaching at the Michigan School for the Blind, during the same period when Stevie Wonder studied there.
Five years of teaching Special Ed, brought her to Omaha, Nebraska where she met Michael Sullivan, her soon-to-be husband.  Together they worked and saved every penny to allow them to quit their jobs and travel and study in San Miguel de Allende, Mexico. When their savings needed replenishing they returned to Gettysburg, Pennsylvania,  where Michael worked for the government and Maureen spent five years providing therapy to children and families at the Adams County Mental Health Clinic.
In an effort to improve her skills, Maureen continued her education at University of California Berkeley, earning a Master's degree in Organization and Planning in the school of Social Welfare.  With degree in hand, she entered the field of Jewish Communal work, first at the San Francisco JCC, then the Peninsula JCC and finally as the Executive Director at Kol Emeth, a Conservative Synagogue in Palo Alto. During their time in the Peninsula, Maureen and Michael became parents to Adam and Anna, who still live in the Silicon Valley.  
A few years after their first visit to Ajijic, they took the plunge and bought a home in Lower La Floresta.  Travelling back and forth to the U.S. worked well for a while but this year the decision was made to settle here for at least nine months of the year.  
Maureen is also a dedicated volunteer at Northern Lights, and receives great satisfaction from working with glass in her free time.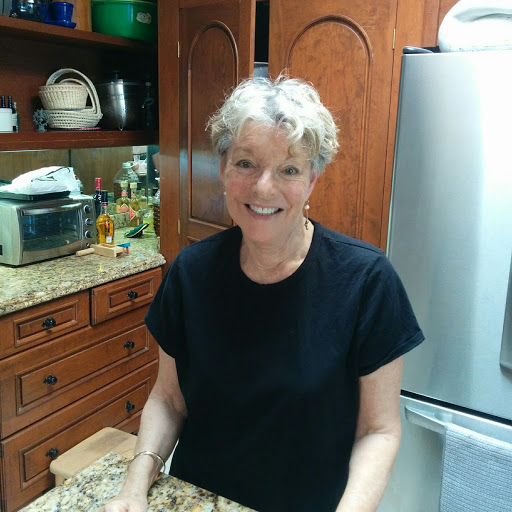 Vice President: Susana Greenberg
Susana Greenberg , a native Californian, is a retired board certified nurse practitioner specializing in geriatrics, palliative and hospice care.  She grew up in a reform congregation in San Jose, California. 
Susana enjoys long distancing motorcycling, swimming,and  prompt writing. She has co-created a free workshop  for the expat community to assist in getting their end of life paperwork in order. 
Susana and her wife, Robin, moved here six months ago after donating the majority of their possessions, selling the house and cars. Packed the SUV, the dog, quit their jobs and drove to Ajijic. They live in Riberas del Pilar.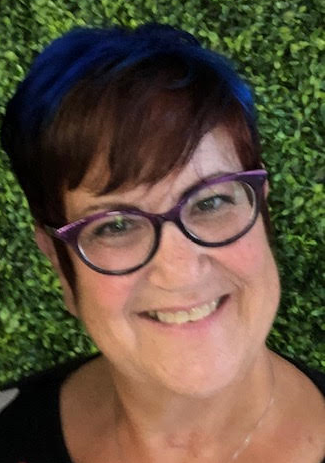 I am Robin Hayden, your newly elected treasurer.  I moved to Ajijic with my husband, Neal, in late 2017.  I am a retired CPA from Washington state.  I am looking forward to getting to know all of you and doing my part for this diverse congregation.  I served as treasurer in two prior synagogues, which together gives me about six years of experience as a synagogue treasurer.  I have served on a variety of non-profit boards over the years, so I understand what makes a board run well and what causes issues.  I believe a board member's first allegiance is to the congregation the board serves. I believe board members need to be a united front once the board has decided.  I believe everyone has a right to their own opinions, and those opinions deserve respect whether or not one agrees with them.
In terms of the books and records of the synagogue, other than violating individual privacy, I believe the books and records belong to the congregation.  I am happy to answer any questions I can while respecting the privacy of individuals.  The synagogue operates year around, so it needs financial support year around.  Those who come to shul infrequently, still want the shul to exist when they desire to come. As result, I believe dues need to cover the year around expenses. If a member needs reduced dues, they should speak with the membership committee chair, who will work with them to find a dues level that is affordable.  That information will be passed on to me, so I can know how much dues income to expect and help plan synagogue spending accordingly.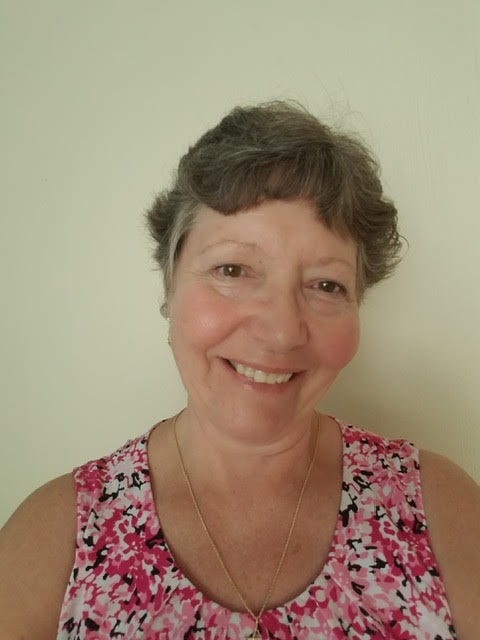 My husband and I are originally from Minneapolis, Minnesota.  We purchased our home here in Ajijic 8 years ago.  Although we are not totally full time, we spend about 8 months of the year here.  The rest of the year we now spend in Boerne, Texas, just north of San Antonio.  I have been involved in both professional and Jewish organizations, it seems like forever.  I was a registered nurse (in another lifetime) and was one of the founders of the Minnesota Nurses Association's political action committee.  I served on the Minneapolis Federation Board of Directors, the board of the Minneapolis Hadassah organization of which I am a life member as well as a life member of National Council of Jewish Women having served on their state board as well.   In addition to my RN degree, I went back to school to get BS in political science, public affairs and management.  My husband, Greg, and I have 3 grown daughters and one son-in-law.  We are very happy to be a part of this wonderful synagogue.
Service Leader: David Rosett
David is the Prayer Leader at LCJC and lives with his wife Consuelo in Guadalajara. He teaches in the Modern Language Department at the University of Guadalajara.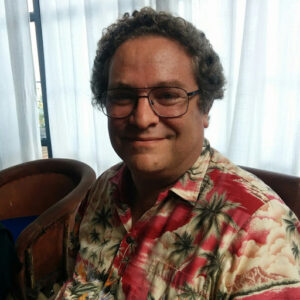 Member at Large: Joe Gottesman, Past Pres.
Joe was in private practice in Scottsdale, Phoenix, and Mesa Arizona for over thirty five years with special interests in sports medicine, pain management and electrodiagnostic medicine. Before making Chula Vista his permanent home five years ago, Joe lived intermittently between Arizona and Ajijic for twelve years.   Joe and enjoys travel, fine dining, kayaking and keeping abreast of medical developments.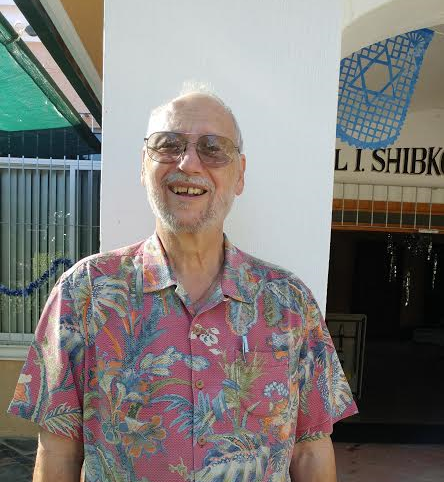 Member at Large:Mel Goldberg
After earning an advanced degree in literature, Mel taught literature and writing in California, Illinois, Arizona and was selected as a Fulbright Exchange Teacher to teach for one year at Stanground College in Cambridgeshire, England.
He took early retirement from teaching and moved to Sedona, Arizona, for its unlit streets, brilliant night skies, and high desert living. There he continued to write and taught literature and writing at Yavapai College.  He also met his life partner, professional artist, Bev Kephart.
After ten years in Sedona, they bought a small motor home and traveled throughout the US, Canada, and Mexico for seven years, working at RV parks to pay for their space and sometimes earn a little extra money. After visiting Chapala and Ajijic several times over the years, they chose to settle in the village of Ajijic, in the state of Jalisco, Mexico, where they  joined the small ex-pat artist and writing community.
Mel's writing has been published on line and in print in The United States, The United Kingdom, Mexico, New Zealand, and Australia. His books are available on Amazon.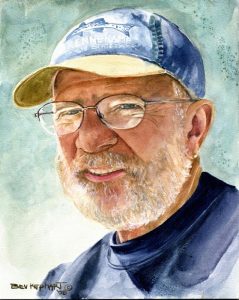 Member at Large: Jan Braverman
Jan moved to Ajijic a year ago from Cleveland, Ohio where she was a teacher and speech pathologist at several Orthodox Jewish day schools. She loves the people of Mexico and of course, the weather. Jan continues to do private consulting here with children who need to work on their English, reading, writing and speech.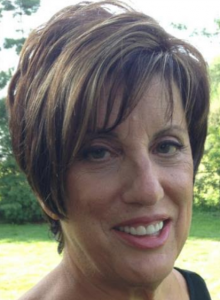 Member at Large: Betty Schiffman
Born in South Carolina, as a child I moved with my family where I grew up with my only brother, Edward.  After high school in Tampa, I attended the University of South Florida and graduated with a degree in elementary education.  I taught 5th and 6th grades for about 8 years, during which I met and married Bob Shiffman, a young navy officer. We traveled a great deal as a navy family with three children, each born in a different location: Corey in Milton, Florida; Susannah in Charleston , SC, and Melinda in Harrisburg, PA.  His last tour was in Louisville, KY where I was able to return to graduate school, obtaining first an MA in Linguistics (ESL focus), and a PhD in English Composition and Rhetoric from the University of Louisville. Thus began my career as a college English professor, teaching freshman composition, literature, and film studies.  I retired in 2015, and we began our preparations to move from Louisville to Ajijic.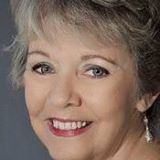 Member at Large: Debi Buckland
Debi was a Licensed Marriage and Family Therapist in private practice in Atlanta, Georgia before she and her husband Bruce sold/donated everything and traveled the world for two years. They happened upon Lake Chapala during their travels, and fell in love with the area and the people. LCJC and its "yiddishkite"  was a major factor in the decision to move here. During Debi's 33 years in Atlanta, she served on her synagogue board,  and was consultant at Camp Ramah Darom. She hopes to bring that knowledge and enthusiasm to this community. Debi and Bruce are also proud parents of two children and two  (twin) grandchildren.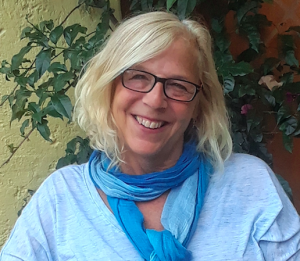 Member at Large: Patti Glasner
Patti's Bio Combine a 10 year social work background, add 35 years in the catering business and stir in just a pinch of humor with a sense of calm and strong listening skills. This is my recipe for developing a well prepared board member. My husband and I visited Ajijic in 2010 and basically never left, settling here permanently in 2012. While my Jewish background is based primarily on traditions, festivals and comradery I appreciated this small village housing a synagogue. I became a member to support our presence and continued future. I believe that it's very important to embrace Jews like myself and look forward to working with the Board to develop events that appeal to these potential members in our community.