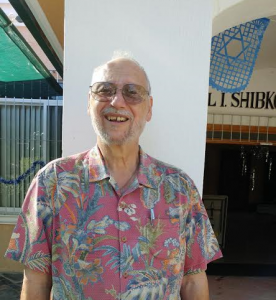 Joe was in private practice in Scottsdale, Phoenix, and Mesa Arizona for over thirty five years with special interests in sports medicine, pain management and electrodiagnostic medicine. Before making Chula Vista his permanent home five years ago, Joe lived intermittently between Arizona and Ajijic for twelve years.   Joe and enjoys travel, fine dining, kayaking and keeping abreast of medical developments.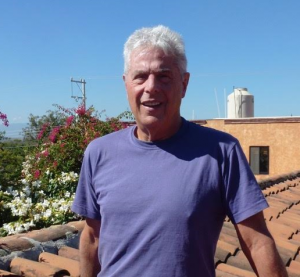 Vice President: Michael Zimmerman
Michael, a wondering Jew found his tribe at LCJC in April 2016, when he moved from Larkspur, California. He has a son and grandchildren in California and a daughter in New York. Michael was a member of a Conservative synagogue in Marin County where he led and organized Jewish men's groups and community building practices. For thirty five years he practiced Marriage, Family and Child therapy at San Quentin and in Marin County. While living in Sonoma, California in 1974, he and his wife built the first boutique brewery in the U.S. When not drinking wine from friend's vineyards, they consumed New Albion Ale for eight years  before selling the recipe to Red Tail Ale brewery.
 Now he spends time playing golf, tennis, hiking, yoga, dancing, bridge, davening, writing and being grateful. Michael would like to encourage our Jewish community to write ethical wills, and learn more about Jewish Renewal.
Bob was a career Naval Officer, then worked in industry until he retired.  He and Betty have been coming to Ajijic since 2006 and moved here permanently in 2016.  Prior to the move, they called Louisville, Kentucky home.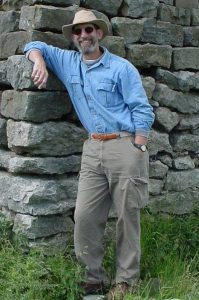 Jan moved to Ajijic a year ago from Cleveland, Ohio where she was a teacher and speech pathologist at several Orthodox Jewish day schools. She loves the people of Mexico and of course, the weather. Jan continues to do private consulting here with children who need to work on their English, reading, writing and speech.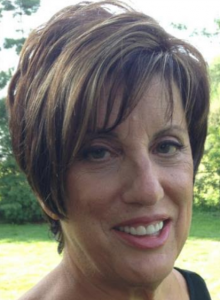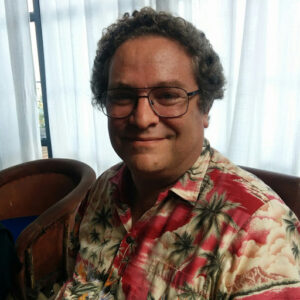 David is the Prayer Leader at LCJC and lives with his wife Consuelo in Guadalajara. He teaches in the Modern Language Department at the University of Guadalajara.
Member at Large:Mel Goldberg
Mel was born in Chicago and taught high school and college literature and writing in Los Angeles as well as Illinois. He was a Fulbright Exchange Teacher England.  When Mel retired and moved to Sedona, Arizona, he taught literature and writing at Yavapai College, and met his life partner, artist Bev Kephart. After a seven year RV odyssey throughout the US, Canada, and Mexico they moved here permanently in 2009 and became involved with the ex-pat artist and writing community.  He has published two novels and a book of short detective stories.
Mel's involvement with LCJC is important because it gives him a sense of belonging to a community. Although he was raised orthodox, he feels most comfortable with the Conservative movement.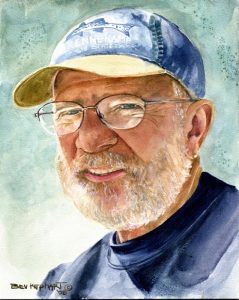 Member at Large: Tiena Gottesman
Tiena was born in Peoria, Illinois and resided in Scottsdale, Arizona since 1959 until moving to Ajijic five years ago.   She holds three patents, two in design and one utility patent. In addition to creating a perfume at Galamard in France, she has also published her photography and poetry.  Tiena was employed by MACOM, a government contractor, and worked on hybrid guidance systems. She also has experience in the accounting and medical fields, as well as modeling. Tiena  played baseball and enjoyed soccer and barrel racing and is interested in art, music, antiques, animals, sports, and gardening.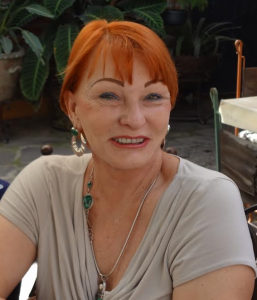 Member at Large: Maureen Sullivan
Maureen and her husband Michael have lived in Ajijic for five years. They spend half the year living near Stanford University in the Bay area of California. Before she retired, Maureen was the Director of the Kol Emeth conservative synagogue. She is now a glass artist.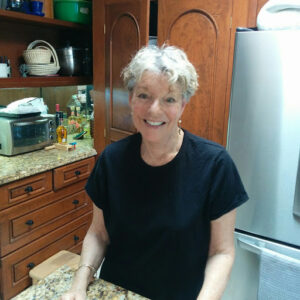 Member at Large: Debi Buckland
Debi was a Licensed Marriage and Family Therapist in private practice in Atlanta, Georgia before she and her husband Bruce sold/donated everything and traveled the world for two years. They happened upon Lake Chapala during their travels, and fell in love with the area and the people. LCJC and its "yiddishkite"  was a major factor in the decision to move here. During Debi's 33 years in Atlanta, she served on her synagogue board,  and was consultant at Camp Ramah Darom. She hopes to bring that knowledge and enthusiasm to this community. Debi and Bruce are also proud parents of two children and two  (twin) grandchildren.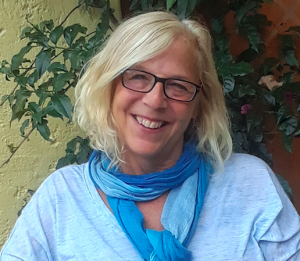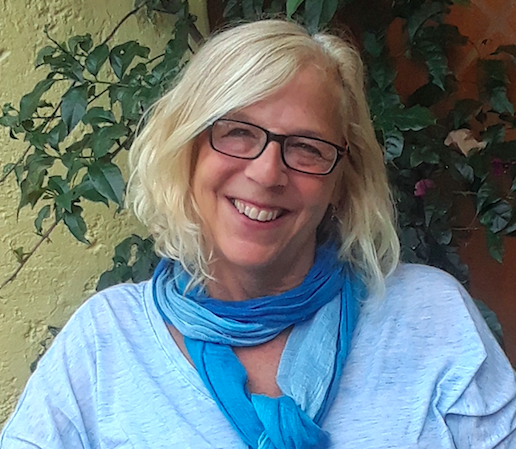 Member at Large: Elizabeth Katz
My partner, now spouse, LeeAnn and I moved here from Oregon on 11/01/2011.  I come to LJCJ from a Reform Jewish tradition, in congregations with a high degree of lay religious service leadership.   I hope my background as a librarian, legal researcher and writer, and hospice volunteer, will also benefit our community.